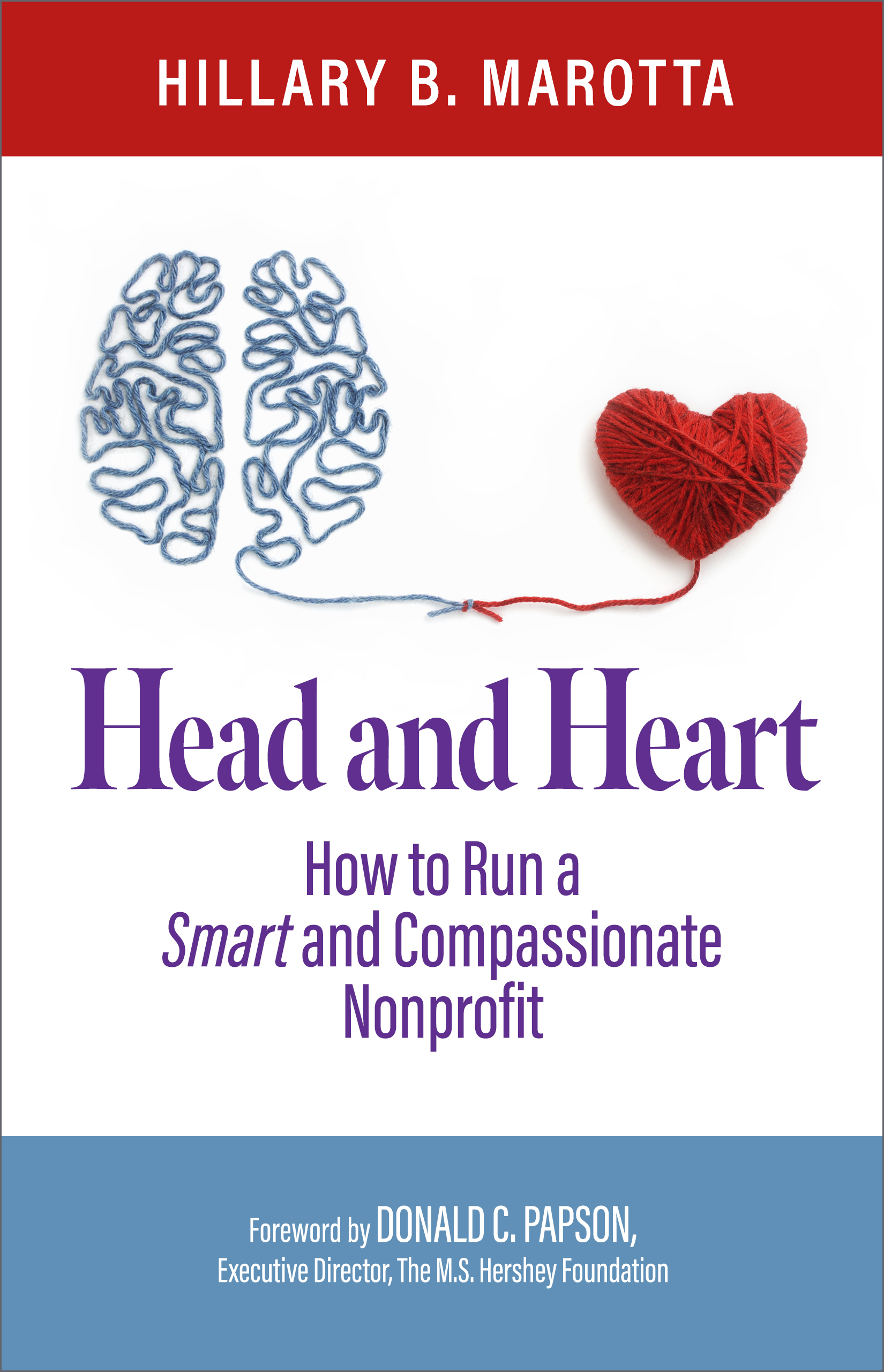 Head and Heart
Do you have a passion for helping others? Do you want to make a bigger impact in the world by taking that passion and starting your own nonprofit organization? You can do it and you can do it well! The key is to take that soul and idealism and combine it with the realism and strategy of the for-profit sector. As a 20-year nonprofit professional, I wrote Head and Heart: How to Run a Smart and Compassionate Nonprofit to walk new nonprofit leaders through the steps of establishing a nonprofit organization by marrying the ideas of big, giving hearts with successful business practices. In Head and Heart, I show you how to:
Determine if a nonprofit is right for you and your cause
work step-by-step to establish a legal, legitimate organization based on your passion to help others
begin fundraising, hiring the right people, and developing your mission, goals, and business strategy
create a strong, effective board
handle issues ranging from communication to effectiveness and efficiency, growth, succession, and everything in between
avoid the most common pitfalls and missteps
and much more!
My background of service helps me provide a unique perspective from which I share advice, personal stories, and real-world examples in order to help new nonprofits avoid common mistakes. I aim to spare you some of the fear and overwhelm of beginning an exciting new journey. If you have the desire to expand your service to others, to formalize a passion, or to turn a simple service idea into a business, it's possible! In fact, with a bit of organization and commitment, it's very doable. If you're ready to take the next step, to make a more profound difference for your cause, Head and Heart: How to Run a Smart and Compassionate Nonprofit will get you there. Come check it out!
Sign up for email updates