Meaningful businesses exist to fulfill a mission, and your nonprofit is a meaningful business!
As a 20-year nonprofit leader, I've seen that the nonprofits who thrive are those that take their heart-centered mission and grow it through effective business strategy.
As a front-line nonprofit professional, certified Mental Health First Aid Trainer, nonprofit volunteer, and guest lecturer, I bring a holistic perspective to the inner and outer workings of nonprofits and what it requires for them to thrive.
If you're looking for an experienced nonprofit professional and speaker with an eye toward the lessons you can learn from the for-profit business world to speak with your organization or for an upcoming event, I'd be pleased to talk with you.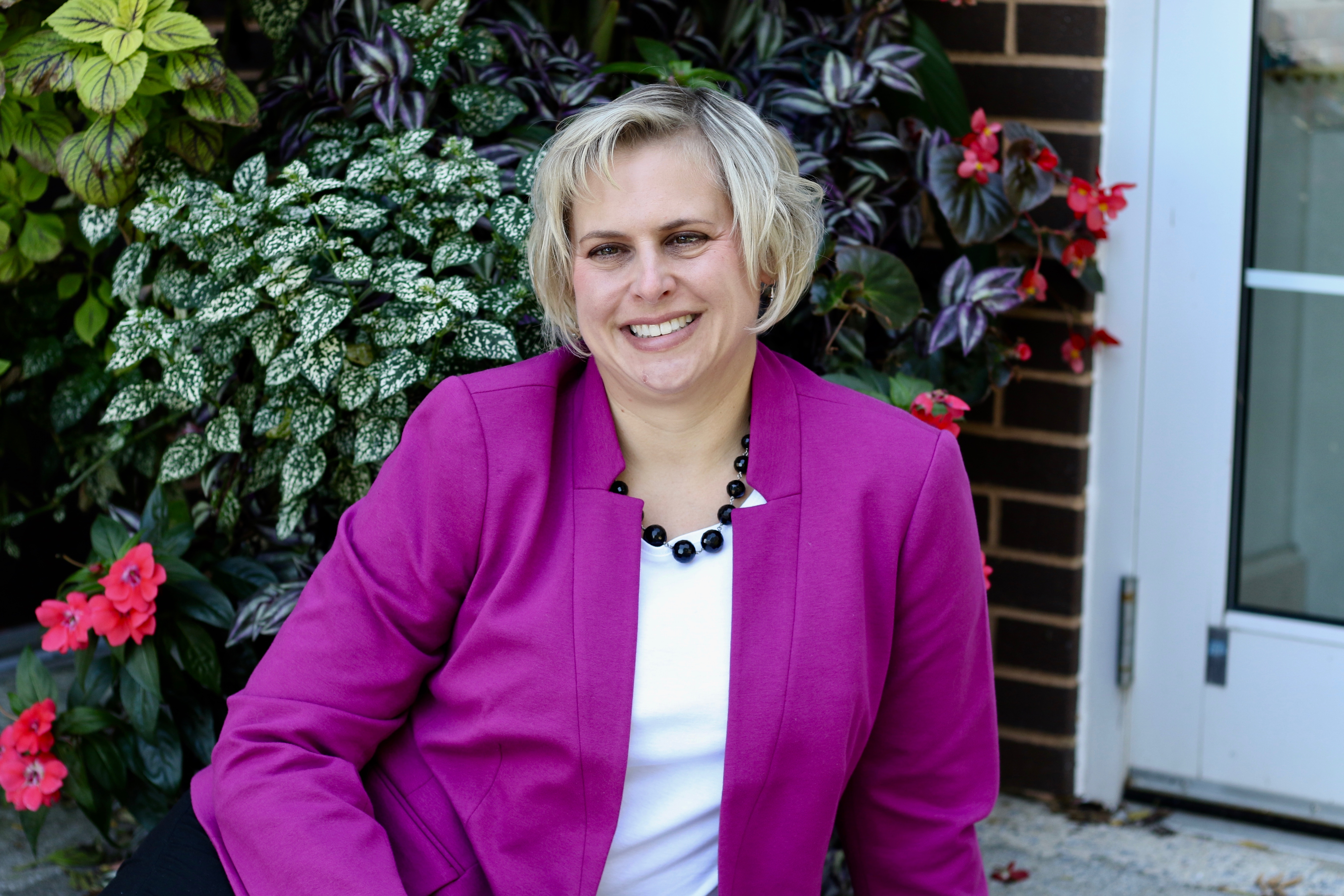 I'm available to speak to your group on the following topics:
What Every Nonprofit Can Learn from the Business Sector
Engage your heart-centered mission, empowered with strategic thinking, to help your organization thrive. This talk is geared toward nonprofit employees and leaders to help your organization avoid the common pitfalls and learn how to become more efficient, improve communication, and create greater and more consistent revenue.
During this talk, participants will gain a greater understanding of and key takeaways to help you and your organization improve:
Operational Efficiency:
Learn how to develop systems and processes to help your nonprofit grow with greater ease, even with limited resources.
Communication:
Learn how to make the best impression with external parties and donors so that your mission is conveyed professionally and your nonprofit is properly positioned to attract and retain funding and support.
Making Money like a For-Profit Business:
Donors and public funding are key components for most nonprofits, however, they are not the only sources of funding. Learn not only how to diversify and strengthen your revenue streams for greater financial stability, but also how to improve communications to strengthen donor-relations.
Building Support & Avoiding Burnout
In this talk, directed toward aspiring and current nonprofit professionals and leaders, learn important strategies to help you maintain a lasting career in the nonprofit sector that is both personally and professionally rewarding.
During this talk, participants will learn healthy foundational strategies to ensure longevity in your career, including:
Boundaries:
Drop the perfectionism and learn how to embrace a work-life flow to empower longevity in your career. Learn how to create leave-time policies and work hour boundaries that empower both you and your colleagues to maintain balance.
Develop Appreciation + A Nurturing Culture:
As a nonprofit, your organization puts its mission and clients first, and it's equally important to show appreciation and enhance happiness inside the organization. Learn how to curate community and culture on limited resources.
Personal Community:
Understand the importance of developing friendships, personal, and professional support communities outside of your nonprofit work community.
Additional topics:
Fundamentals for Growth
Mission, Vision, Goals, and Strategy
Basic Fundraising & Grant Writing
Nonprofit Leadership: Boards and Staff
Most Common Pitfalls and How to Avoid Them
Other potential topics on request
Mental Health Topics
Not only have I personally struggled with anxiety and depression throughout my life, but I have also had the privilege to work with several mental health nonprofits professionally.
Because of the impact that mental health organizations have had on providing education and reducing stigma, they inspired me to become a certified Mental Health First Aid Trainer as a way to give back to the community. In this role, I'm available to provide full-day trainings as a part of a nationally accredited course that allows others to learn about mental health conditions and how to help those who might be experiencing emotional or substance use crisis while becoming certified in Mental Health First Aid themselves.
Please connect with me here to discuss hosting a Mental Health First Aid Training for your organization or community.
I am also available to speak with your group about my personal experiences as a mother and professional, on the following mental health topics:
Struggles with Anxiety and Depression: Seeking Help and Self-Care Strategies
Parenting with Mental Health Struggles: Strategies to Care for Both You and Them
Understanding the Stigma around Mental Illness and How You Can be Part of the Solution
Strategies for supporting Your Own Mental Health
"What mental health needs is more sunlight, more candor, and more unashamed conversation."
– Glenn Close
Sign up for email updates